What's Happening in the Kloset
• Jacquelyn Cade • cardigan • fall • fashion • hats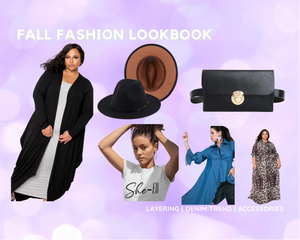 Labor Day is the unofficial end of summer and though I have enjoyed being outside … I'm a little ready for the temperature to drop a little.
---
• Jacquelyn Cade • BHM • Women's Month
I don't know about you but something about this past Black History month hit a little different. After the year we just had since BHM in 2020, I think this year was more poignant than before. Yes, I think Black history and accomplishments should be celebrated every month, 365 days out the year but we should also celebrate that we have one month where it is all about us and our culture and a chance to remind the world that we are da bomb 😉   Now we are in March and baybee we are really on my topic and...
---
• Jacquelyn Cade • back to school • new product • store news
We all thought that by summer this to shall pass.... well it didn't and now like many other parents I find myself navigating the tough choices of doing face to face vs. virtual. Last minute our district decided there would only be virtual which of course is the safest route but also puts me back into parent/teacher mode. ( Pray for me y'all).        
---
• Jacquelyn Cade
Recently I saw a post online where the poster stated, "We don't need anymore t-shirt, mugs, hair or lash businesses in our community." Having been in retail from store level to corporate level over the last 20 years I could not wait to respond to this one. 
---
• Jacquelyn Cade • large tote • new product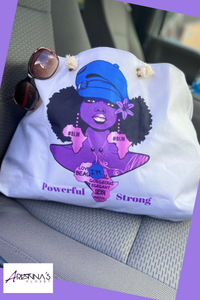 I don't know about you but it was time for a quick getaway.... between quarantine, homeschooling, running a business and basically doing all the superwoman things Mom's do I was tiirrreeddd. No worries though because I had the perfect bag for the quick 2 day trip.