• Jacquelyn Cade
  If you are anything like me then you usually like to stick to what you like ... and that hasn't probably changed in the last 5 years or maybe 10! Even though it's easy to get into a style slump this doesn't mean you have to stay there.  To help you out I put together the top 5 Fashion Trends being seen in January and honestly will be with us for a few more months if not the rest of 2023. Now, you don't have to run out and add all of these but you can pick one or...
---
• Jacquelyn Cade • joy • just be • relax • retail therapy • stress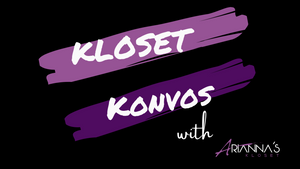 So no this isn't a whole blog post on shopping but it is about stress and mainly how do you and I deal with it.  Let's be real... the last almost 2 years now have been stressful in one way or the other. We had a pandemic that technically we still in, virtual school, work from home and relatives we had not seen in over a year.    About the only thing you could do to have contact with the outside for awhile was shop online aka retail therapy.  Now that we are back to somewhat of a normal existence,...